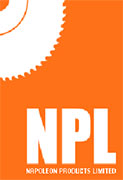 Combining 27 years experience within the wood, metal and plastics industries, Napoleon Products Limited has evolved to become a highly effective solutions provider for manufacturers and processing companies.
Our range of machinery is constantly evolving, sourced directly from manufacturers specialising in their field with a proven track history. Our 7000 square foot warehouse allows for an in-house live machinery demonstration facility, as well as spare-parts and tooling department for all the manufacturers we're agents for.
Whether you require machinery for an individual process, or a complete factory installation, we can provide professional solutions:
· Production Machinery, for the Wood Metal and Plastics Industries, manual, semi- automatic and fully automatic CNC
· Extraction System for various waste types and fume.
· Recycling Equipment reducing bulk waste, reducing costs.
· Recycling Equipment converting waste to energy efficient fuel.
· Heating Systems using waste for fuel.
· Handling Systems, conveyors and magnetic separation.
· Engineering Services, design and manufacture of components.
· Service Engineers, on site mechanical and electrical engineers.
· Product finishing, Dry Back and Water Wash Spray Rooms.
Due to our wide experience, 27 years within the industry and large distributor range, our company policy is to ensure our clients receive the correct machinery for their application, with back-up whenever required.